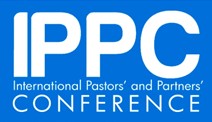 The Pastors Conference of the International Pastors and Partners Conference (IPPC), took off on a new dimension as Pastor Deola Phillips took the brethren on the linkages between the Month of Insight and the IPPC month.
Using the story telling analogy used by Jesus Christ to push for understanding, Pastor Deola quoted Jesus as saying that story telling helps people get more insight as issues are brought into sharper focus.
She said: "That's why I tell stories. I try to create readiness, to nudge the people toward a welcome awakening. In their present state they can stare till doomsday and not see it, listen till they're blue in the face and not get it. I don't want Isaiah's forecast repeated all over again: Your ears are open but you don't hear a thing. Your eyes are awake but you don't see a thing. They stick their fingers in their ears so they won't have to listen; They screw their eyes shut so they won't have to look, so they won't have to deal with me face-to-face and let me heal them".
In same vein, Pastor Deola prayed that; "deep penetrating discernment will come to us in this meeting.
"We are going to receive messages that will position, re-position, strengthen and empower us. You'll receive direction, insight"
She urged the pastors that "to take the message to the nations is a mandate that they must make happen. We have a divine mandate to multiply. We must increase in number. We must multiply in people, in resources and in grace. We multiply grace by knowledge, we multiply grace by stewardship, we multiply grace by the quality of the message.
To enlarge, she said, increase in size, be many and big, enlarge your vision, enlarge in capacity. Enlarge your vision because only the Spirit of God can give vision.
She noted that God has given us all the nations of the world. To excel means to increase in quality and dominance.
RABAH is a blessing, an invocation to multiply and in all things, we'll multiply.
"In the Year of Spreading, Pastor Chris said that we will experience among other things, "unstoppable Spread of our message and ministry, unstoppable spread in all directions and an all-round grace and excellence"
These she said will involve the growth of God's word in you and through you, and the dominance of the word in you and through you.
—IPPC Press News, November 15, 2022